Trine Hahnemann
As a chef and cookbook writer Trine Hahnemann is an enthusiastic advocate for sustainable solutions, organic sourcing and food made with love. She sees a lot of this world's problem through her kitchen, as soon as we start to talk about food; the next natural step is to talk about how do we want to live our lives on this beautiful planet.
Her activities range from cooking in restaurant and catering jobs, columnist to speaker assignments. Trine has considerable international experience and is often used as an animator and keynote speaker across the world. She has talked and cooked at TEDxKrakow, co-founder of the on- going Rye Bred Project in 2010 in NYC. Talked and cooked at The Nordic council of Ministers event at Rio+20.
Trine has published several cook books of which three are international "The Scandinavian Cookbook" and "The Nordic Diet" published in 12 countries. Her last book came out in the UK in 2012 "Scandinavian Christmas".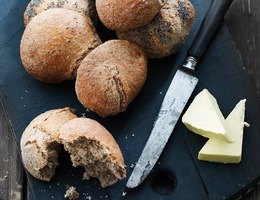 SPELT ROLLS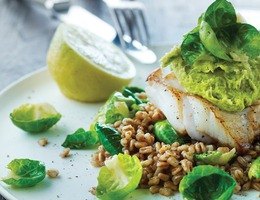 COD AND PEARLED SPELT WITH BRUSSELS SPROUTS