FRUITY SPELT SNACK BARS
Method

Preparation time

10 minutes


Cooking time

20 minutes


Makes approximately

10 bars

You will need to line an oven dish approx 15 x 20 x 6cm with non stick baking paper, make sure it hangs a little over the edges.

1. Preheat the oven to180C.
2. In a large bowl mix together the spelt flakes, flour, seeds, cinnamon and chopped fruit.
3. Melt the butter with the molasses. Add this to the dry ingredients with the agave syrup and vanilla. Mix together well.
4. Lightly grease the parchment paper. Using a potato masher press the mixture evenly into tin. Bake in the oven for 20 minutes until golden. Completely cool in the tin then remove and cut into 10 bars. Store in an airtight container.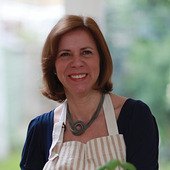 Kindly Donated by
Jessica Andersson
Jessica's Recipe Bag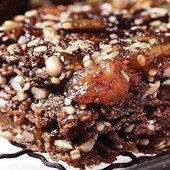 CLICK TO ENLARGE +