SOUP OF PEARLED SPELT WITH GAMMON
Ingredients

4/6 servings
200 grams

Pearled Spelt


500 gram piece of gammon
1 x medium-sized onion, roughly chopped into quarters
1 x medium-sized carrot, cut in half
1 x celery stalk, cut in half with a few leaves
12 x cherry tomatoes
Salt & pepper, to taste
50 grams Pecorino cheese, freshly grated
Method

Place the gammon in cold water for about 4 hours or overnight in order to takeaway much of the salt. Drain and discard the water.

Place approximately 3 litres of fresh water in a large clean saucepan. Add the gammon, vegetables and tomatoes, making sure all the ingredients are covered with water, if not, add some more. Bring to the boil, reduce the heat and simmer for approximately 45 minutes, skimming the top from time to time, until gammon joint is cooked through.

Remove from the heat and drain the liquid into another sauce pan. Taste this stock and if necessary adjust seasoning with salt & pepper. Place on the heat and bring to the boil, add the spelt gradually mixing it with a wooden spoon as you are pouring. Reduce the heat to a low setting and simmer for approx. 45minutes or according to the instructions on the packet. Stir with a wooden spoon quite often to make sure the spelt does not stick to the bottom of the pan, if necessary add more boiling water. The spelt should be tender.

In the meantime, if you are making a one-course dish, cut the cooked gammon into thin strips and mix into the soup when it is ready. Serve immediately with freshly grated Pecorino cheese and some freshly ground black pepper. Alternatively serve the spelt soup first followed by the gammon joint as the second course.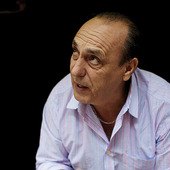 Kindly Donated by
Genarro Contaldo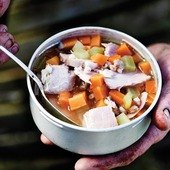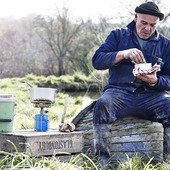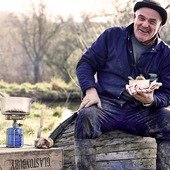 CLICK TO ENLARGE +