Spelt is a wonder grain. Roger Saul started farming this ancient hybrid of goat grass and emmer wheat in an organic and sustainable way in 2005. Its deep nutty flavour and versatility make it a store cupboard essential. It has considerable health benefits: it's a good source of nutrients, it's high in fibre which makes it a good source of slow release energy and it's a healthy source of protein. To spread this message and to encourage us all to eat more fibre we have joined forces with Bowel Cancer UK. The charity aims to raise awareness of bowel cancer and how you can help yourself stay bowel healthy.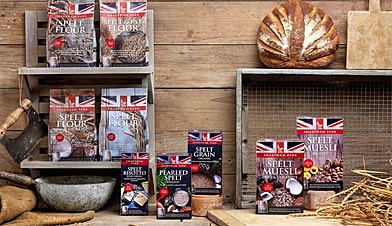 Research shows that eating a diet high in fibre can help reduce your risk of developing the disease, and as the UK's biggest grower of spelt, a naturally high fibre grain, it's a match made in heaven!
We have had so much fun working with the chefs, photographers and designers, who have all been so generous with their time, recipes and passion for making the project come together. We truly hope that this collection inspires people to get in the kitchen, roll up their sleeves, and get cooking delicious and healthy spelt dishes.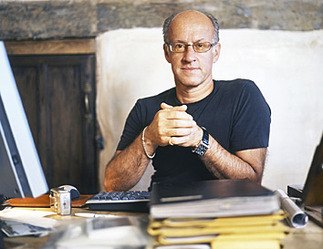 Roger and the Sharpham Park Team
Sharpham Park is a 300 acre organic estate in the Somerset countryside owned by Roger Saul, the founder of British designer label Mulberry.
We make a range of products including spelt breakfast cereals, a variety of flours and pearled spelt, and grain. To find out more visit our website
www.sharphampark.com
.
A BIG THANK YOU TO...
Bigfish Creative
for the design and production of the printed material and web site :
www.bigfishcreative.co.uk
Neil White
for his wonderful and creative photography throughout the website and printed literature :
www.neilwhite.co.uk
Butler, Tanner and Dennis
for the printing of the recipe cards and Spelt cookbook :
www.butlertanneranddennis.com
MiNexos
for the programming and build of the website using their state of the art content management system :
www.minexos.com
And all those that did a whole lot extra to get this amazing project off the ground. You know who you are!